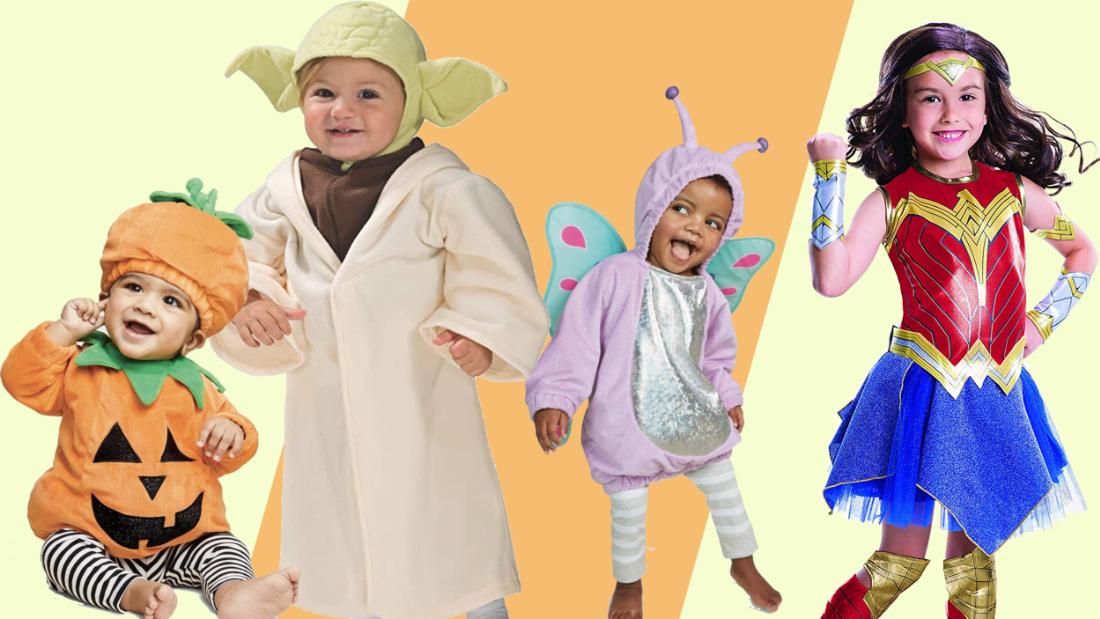 Halloween may look different this year, but there are still plenty of ways to safely celebrate the season. As always, dressing the part is a great place to start. A playful getup and a bit of imagination can be all kids need to get into the full spirit of Halloween, even if you're choosing to stay in your home or backyard, which is what's been recommended by the Centers for Disease Prevention and Control.
Whether they're in it for the jump scares, for the laughs or to play their favorite characters, we've rounded up the year's top costumes kids are sure to love. Note that all pair nicely with their candy of choice.
Kids' Bleeding Ghost Face Costume ($29.99; halloweencostumes.com)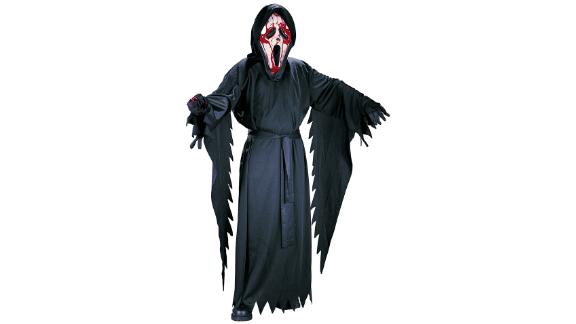 Introduce your kids to the most ubiquitous killer of the '90s with this bleeding mask.
GiftsSeason Pennywise-Inspired Costume ($80; etsy.com)
Nothing is scarier than a clown, especially one who lurks in the sewer. This costume from GiftsSeason, inspired by Stephen King's "It," comes in a variety of kids' sizes and boasts high ratings on Etsy.
Scary Scarecrow Pumpkin Bobblehead Costume (starting at $31.99; amazon.com)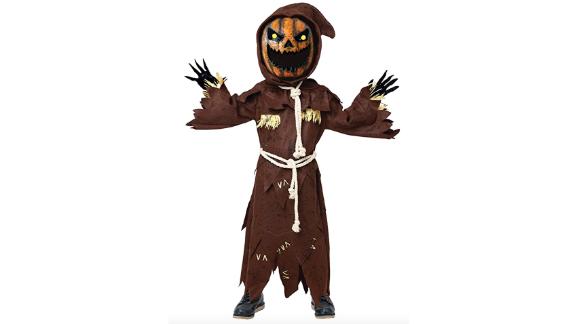 A seasonal mash-up of a scarecrow with a jack-o'-lantern, this fellow does not look like someone you'd want to meet on a dark country lane.
Rubie's Child's 'Jurassic World' T. Rex Inflatable Costume ($45, originally $59.99; amazon.com)
This inflatable T. rex costume has become something of a classic. The small size is best for kids between 3 and 4 feet tall.
Kids' SpongeBob SquarePants Inflatable Halloween Costume ($45; target.com)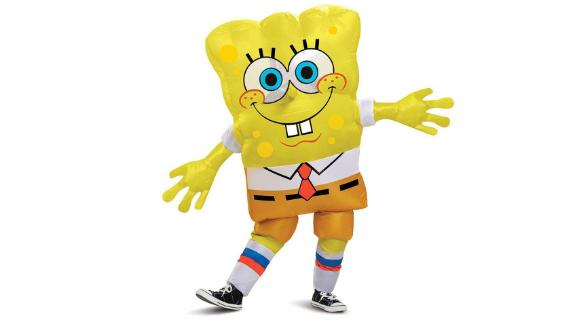 Unlike other household sponges, SpongeBob is truly timeless. This inflatable costume (you see through holes in his eyes) will keep the whole family smiling.
Toloco Inflatable Alien Rider Costume ($29.99; amazon.com)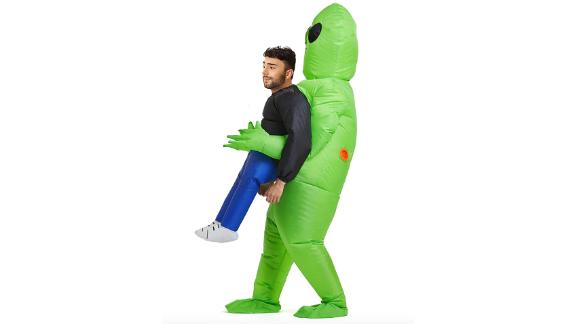 As evidence mounts that aliens really exist and 2020 continues to baffle, it may be time to start practicing for the abduction (kidding!) with this hilarious inflatable costume.
Chomping Shark Child's Costume (starting at $44.99; halloweencostumes.com)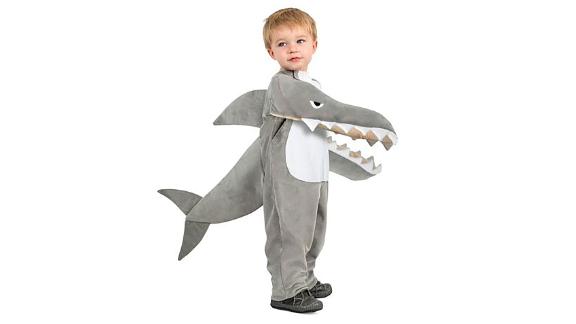 If "Baby Shark" is already on repeat in your house, why not give in and go for the full look?
Baby Pullover Pumpkin Costume With Hat ($20; target.com)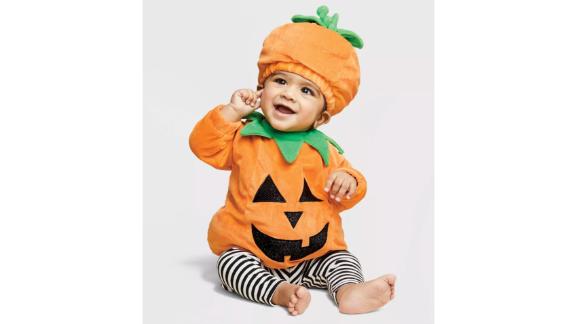 The only drawback to this adorable jack-o'-lantern costume is that it doesn't also come in adult sizes.
BooBahBlue Max From 'Where the Wild Things Are' Costume (starting at $100; etsy.com)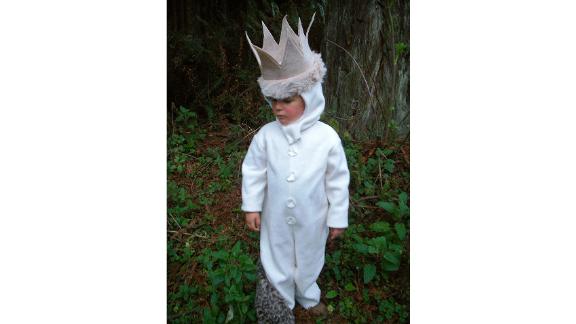 This beautiful take on Max from "Where the Wild Things Are" is soft on both the wearer and anyone who may choose to snuggle them.
Baby Pullover Butterfly Halloween Costume ($20; target.com)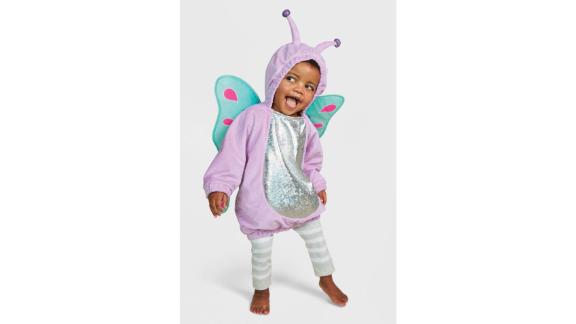 This is such an easy costume to pull over your kid's regular outfit, and we're super into this butterfly's teal-and-purple wings.
'Wonder Woman' Movie Child's Deluxe Costume (starting at $18.87, originally starting at $23.11; amazon.com)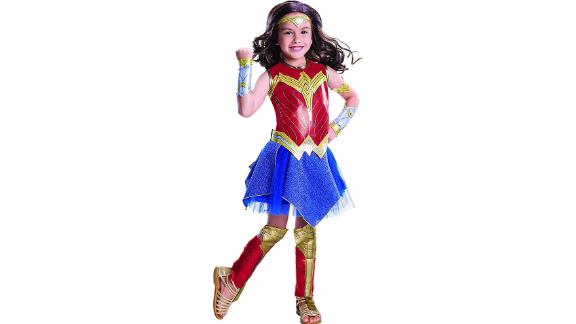 Get your little superfan suited up and ready as the DC hero Wonder Woman prepares a return to the screen this fall.
OLO Designs Mulan-Inspired Dress ($57.60, originally $64; etsy.com)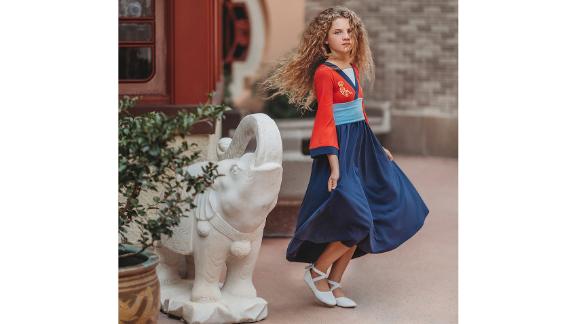 This dress inspired by the Disney heroine Mulan is subtle enough for everyday wear beyond Halloween.
Rubie's Costume 'Star Wars' Complete Yoda Costume (starting at $9.77; amazon.com)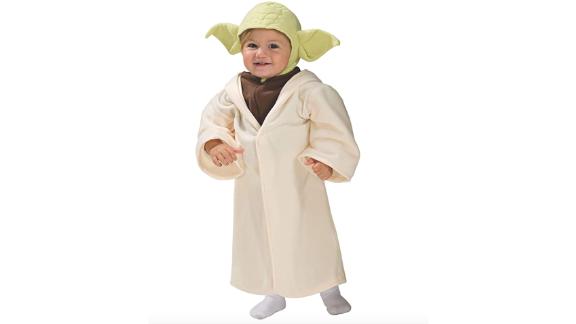 Baby Yoda caused a sensation for good reason, one you'll more fully understand when you see a kid in this costume.
Rubie's Child Harley Quinn Jumpsuit Costume ($39.99; amazon.com)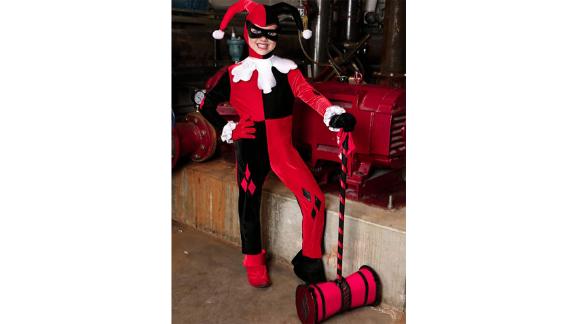 Harley Quinn is finally getting her due after years in the Joker's shadow, a pretty timely message to teach kids.
Kids' Marvel Spider-Man Halloween Costume Muscle Jumpsuit With Mask ($25; target.com)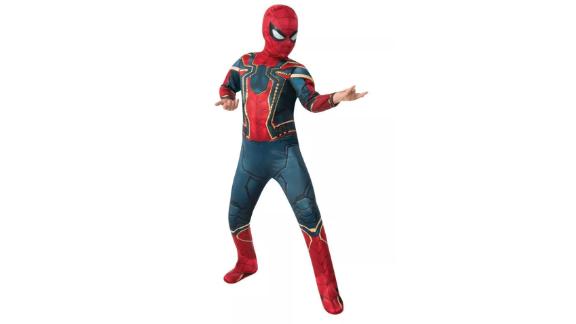 A timeless classic, this Spider-Man costume comes with everything they need to jump around the house or backyard shooting imaginary webs.
Marvel Black Panther Mask ($14.95; amazon.com)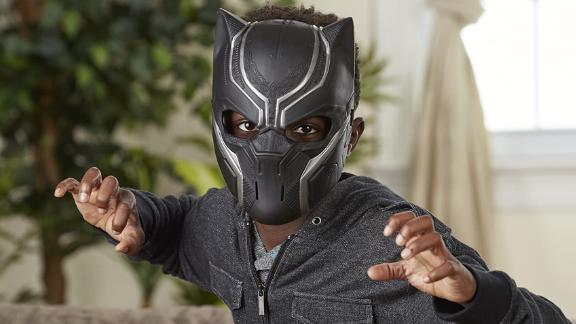 Dream of Wakanda with this Black Panther mask that makes a powerful statement.
Spunicos Children's Pirate Costume (starting at $19.99; amazon.com)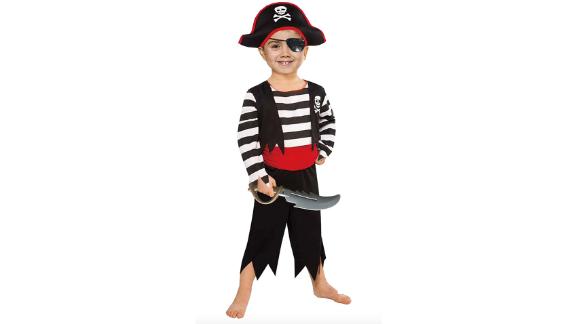 Seafaring may be on hold for the moment, but kid pirates make their own rules.
Kids' Rainbow Unicorn Halloween Costume Dress With Attached Wings ($25; target.com)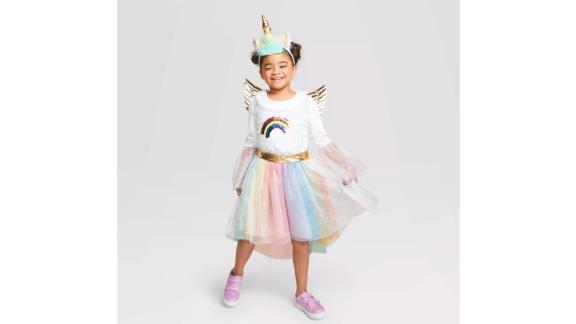 You can never go wrong with a rainbow unicorn, especially one that comes with its own wings.
'Star Wars' Cloth Face Masks, 4-Pack Set ($19.99; shopdisney.com)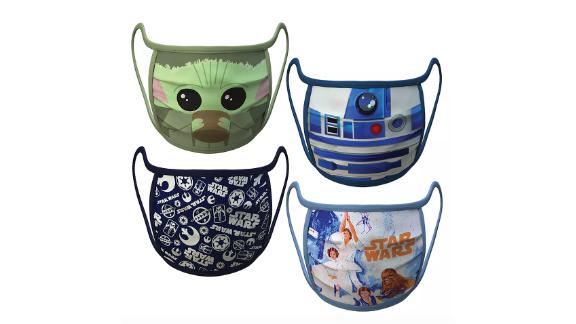 For socially distanced activities outside your household, face masks will be essential. These official "Star Wars" masks will ensure the Force is with you. Be warned, though, that they do run small, so be sure to size up from your regular size, for both adults and kids.
Triple-Layer Cloth Critter Face Masks, 3-Pack ($9.50; oldnavy.gap.com)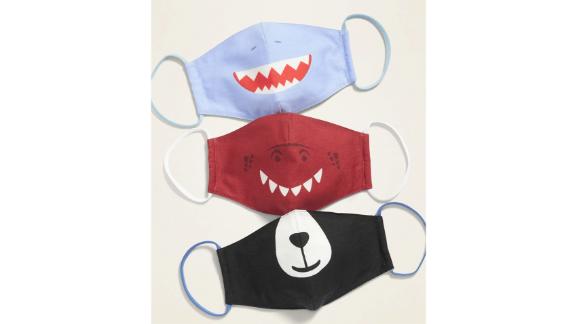 These creative masks from Old Navy are great for everyday use and double as a quick costume in a pinch.
CassysTopShop 'Hocus Pocus' Face Mask ($5; etsy.com)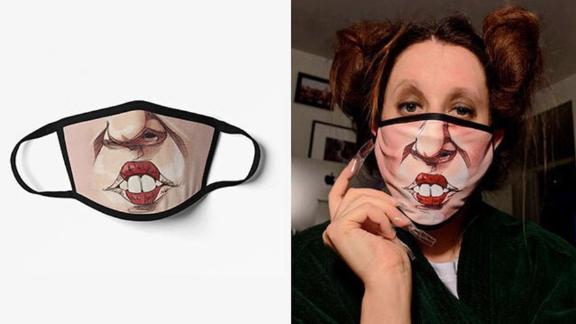 Parents and movie fans may appreciate this "Hocus Pocus"-inspired mask for escorting the munchkins around town.
Source link