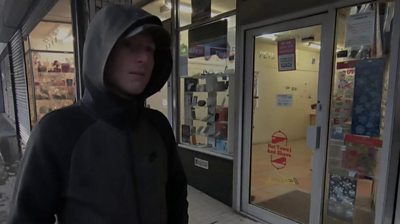 BBC journalist Emma Clifford Bell grew up in Drumchapel, Scotland, and has been back to talk to some of the community about how lockdown has impacted their lives.
She spoke to Ryan and Gary, who have both struggled with their mental health, to see how they have coped with the pandemic.
This is one of the films in a BBC series called Our Lives – that tells stories from parts of the UK that sometimes fall under the radar.
Film by Emma Clifford Bell, Chas Ross and Tamsin Selbie.
More in the Our Lives series
Jeremy Bowen: "I was wrong about childhood town"

Ashley John-Baptiste goes back to south London (video)
Fergal Keane in Enniskillen, Northern Ireland (video)