Global Affairs
20 Obscenely Patriotic Movies to Watch on Streaming This Fourth of July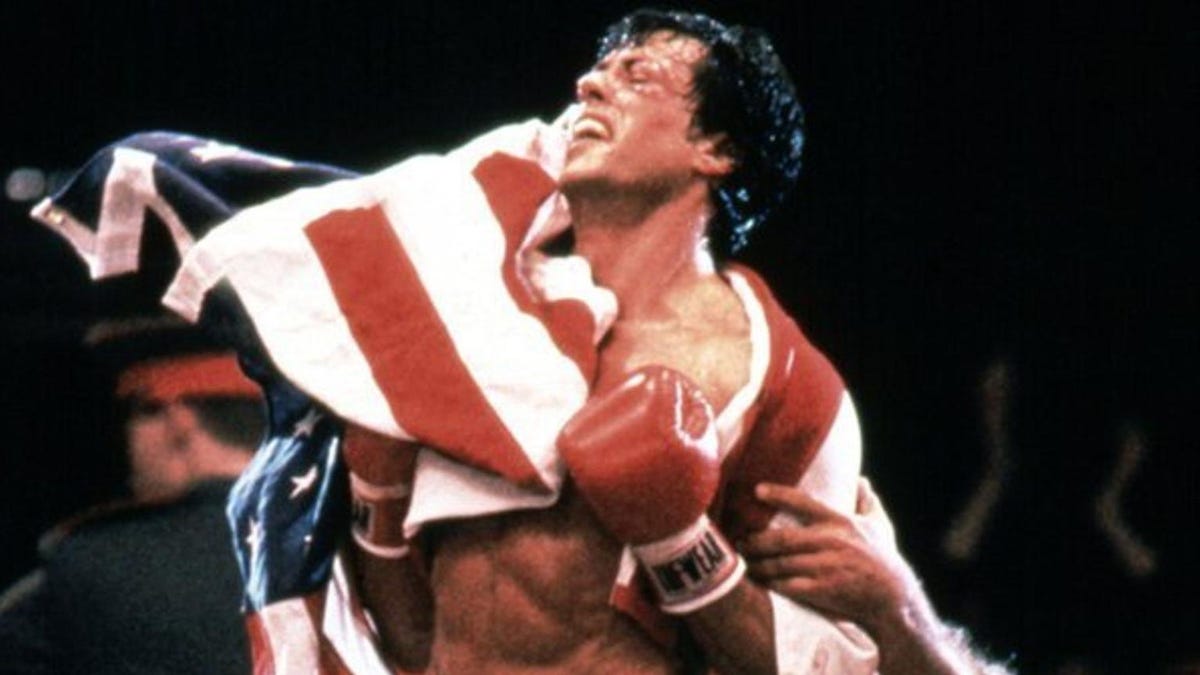 On a related note, the initial Rocky movies all work on different levels, but by the third, the formula was getting tired, and so the fourth took a gamble by going over the top (not to be confused with Over the Top) patriotic, and it paid off in a big way, earning the biggest box office of the series, before or since.
After boxer Ivan Drago (future movie He-Man Dolph Lundgren) literally kills Apollo Creed with the entire Soviet Union behind him, rugged individualist Rocky goes rogue, getting Drago to agree to an unsanctioned match in the USSR. It's all laid out invia an all-time great, utterly memorable training montage: while Drago trains with a whole team, modern equipment, and the best steroids communism had on offer, Rocky does it the good old-fashioned way: by chopping down trees and pretending to be a doggie pulling Paulie around on a sled. Like a fuckin' man.
Without giving too much away, the ending sees Rocky winning over the Soviet audience and earning the applause of Premier Mikhail Gorbachev himself. And that's the story of the fall of communism.
Where to stream: Prime Video, Hulu, Sling TV