Global Affairs
Why are gas prices so high and what is happening to fuel bills?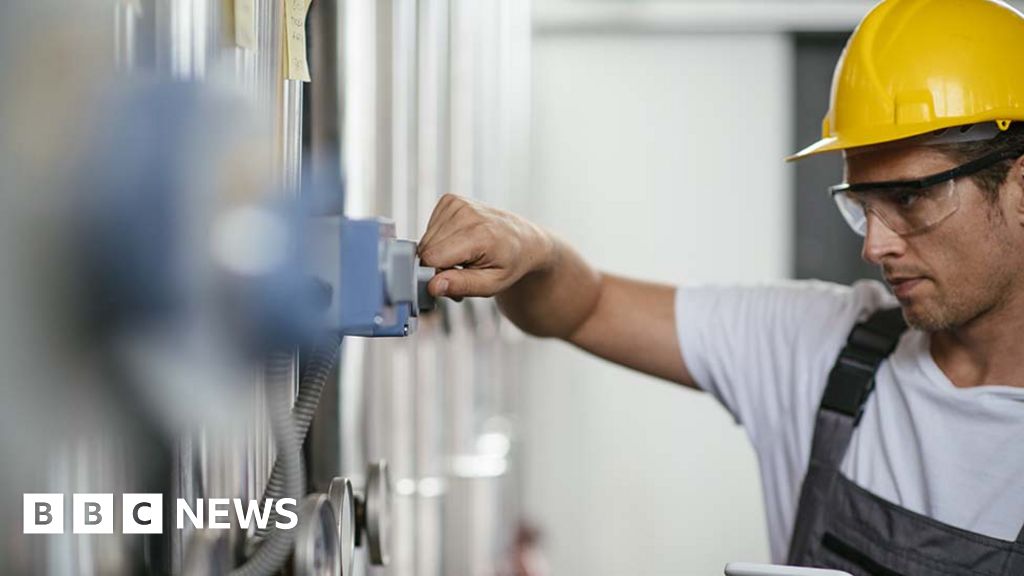 Energy prices are soaring and business leaders have warned some firms could be forced to close.
Fuel bills are also rising for millions of households – with further "significant" increases expected next year.
Why are gas prices so high?
There's been a worldwide squeeze on gas and energy supplies.
This has helped push up wholesale gas prices across the world. Since January, they've risen 250%.
How are energy prices affecting business?
Many companies face a considerable rise in their bills. That could mean they have to:
reduce or pause production – or even cease trading – which could cause job losses
pass their increased costs on to customers as higher prices
Industry leaders have been meeting the government to discuss the crisis.
What type of companies are worst affected?
Energy-intensive industries which use heat as part of their production process – such as steel, paper and ceramic manufacturing – are particularly exposed.
Adrian Curry of Encirc – a UK-based glass container plant – told the BBC his company is facing bills of up to £100m, up from £40m.
However, every company that has to pay energy bills – even if it's just to heat an office or shop – will be affected.
What action do they want from the government?
There have been calls for an energy price cap for business use, similar to the one for households. At present there is no such protection from price rises.
Energy-intensive industries also want:
A reduction in their share of network costs, which cover the pipes and cables carrying energy across the UK
Access to emergency relief if an energy-intensive plant has to shut down
So far, the government has not committed to any help for business.
What's happening to household gas bills?
About 15 million households have seen their energy bills rise by 12% since the beginning of the month.
This is because the energy price cap has risen. This sets the maximum price suppliers in England, Wales and Scotland can charge domestic customers on a standard – or default – tariff.
Energy regulator, Ofgem said the cap will go up again in April, the next time it is reviewed.
In Northern Ireland, there is a separate energy market with two suppliers. Prices also rise this month – by 21.8% (SSE) and 35% (Firmus).
Can I get a cheaper deal or fixed tariff?
Usually, consumers are encouraged to shop around when energy bills rise.
But at the moment better offers – including fixed deals – are simply not available.
People already on fixed deals are advised to stay put.
How can I save money on my bills?
Instead of searching for a cheaper deal, householders are being encouraged to improve the energy efficiency of their homes.
The Energy Saving Trust says that changes to our homes and habits could offset the current price rises.
Which suppliers are going bust?
Since wholesale gas prices started to spike, a number of retail energy suppliers have collapsed.
They have been unable to pay higher prices for gas, or pass all of the increased costs on to customers.
Enstroga, Igloo Energy and Symbio Energy were the latest energy suppliers to stop trading.
About 1.7 million customers have been affected.
Why is the UK affected particularly badly?
Gas prices are rising all across Europe, but there are extra reasons why the UK is hard hit:
The UK is one of Europe's biggest users of natural gas – 85% of homes use gas central heating, and it also generates a third of the country's electricity
Supplies of renewable energy are down because it's been the least windy summer since 1961 – over the last week, wind provided just 9% of power for England, Wales and Scotland
A recent fire at a National Grid site in Kent closed a power cable supplying electricity from France.